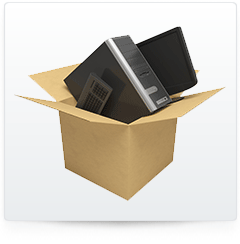 Your staff can only be as productive as your productivity software allows.  Are you making the most out of your productivity software?
MBC Solutions, LLC offers competitive pricing on all hardware and software purchases. Our procurement team is constantly sourcing new opportunities along with the latest technologies so our technicians can service clients better and faster.
Once a quote is approved, our procurement team tracks each order from placement until delivery. They are experts in supply chain management and work directly with such computer giants as HP, Sony and Dell. They are also well versed on the latest software editions from both Microsoft and Symantec.
Our Procurement team also monitors and stocks an on-site inventory facility that not only equips our technicians with their daily supplies, but also has the most popular items needed for emergency situations.
Also, we are one of a few local Dell Authorized Resellers. Since we purchase thousands of dollars of Dell hardware per year for our customers, Dell recognizes us as a valued customer. Our discounts as a Dell Reseller may be a better deal than what your are receiving from Dell Direct division. Our savings are passed on to our customers, whenever possible.
MBC Solutions is an Authorized Reseller for:
Microsoft
Cisco
Symantec
IBM/Lenovo
Dell
Linksys
HP
Our Credentials Include:
Microsoft Certified
Certified Small Business Specialist
Certified Solutions Provider
Cisco SMB Select Partner
Cisco Certifications
Additional Services:
System Consulting
Financing Available
Leasing Agreements
MasterCard/VISA Accepted